TouchMenu presented innovative digital solutions during Conventa 2023
Revolutionising virtual hotel services
The innovative All-In-One platform TouchMenu challenged hoteliers attending Conventa, the key meeting hub for event organisers in New Europe, to completely eliminate printed paper from their hotels & venues.
The challenge was issued in the context of one of the main focuses of the international exhibition in the Slovenian capital, mainly the reduction of the carbon footprint from tourism, as well as the implementation of various eco-friendly solutions.
The digital solution is already successfully integrated into more than 10,000 hotel rooms worldwide. The company behind the project is a pioneer in digital hospitality ecosystems. In the last few months, it has been working hard to develop and implement a number of additional modules and functionalities.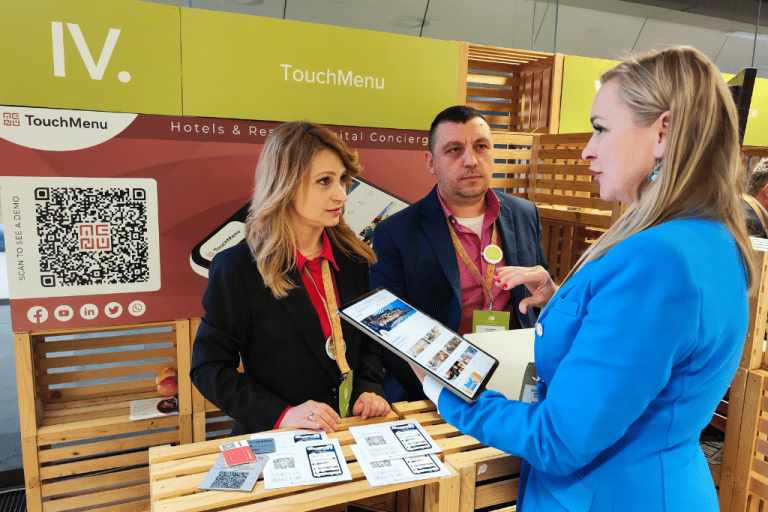 Virtual Concierge
The virtual concierge TouchMenu attracted attention during the exhibition not only through functionality but also with the option to scan a single QR code, without the need to install a mobile application, to access all products, services and activities that hotels offer. The interactive system increases guest satisfaction and contributes to improving financial results in each hotel with on-site dining, meeting and entertainment facilities. The central part of the most attractive hotels from Slovenia, Croatia, Montenegro, Austria, Hungary, and Greece, which were among the exhibitors, are already looking for similar solutions.
The virtual concierge makes hotel information folders obsolete, which saves on printing paper and contributes to environmental protection. It provides a channel for communication between guests and the hotel team and enables reservations and bookings of additional services – 24/7.
The digital portal enables direct orders and online payments, while the built-in artificial intelligence analyses user behaviour and purchase patterns and deploys up-sell and cross-sell options in an effort to boost sales and provide a unique guest experience.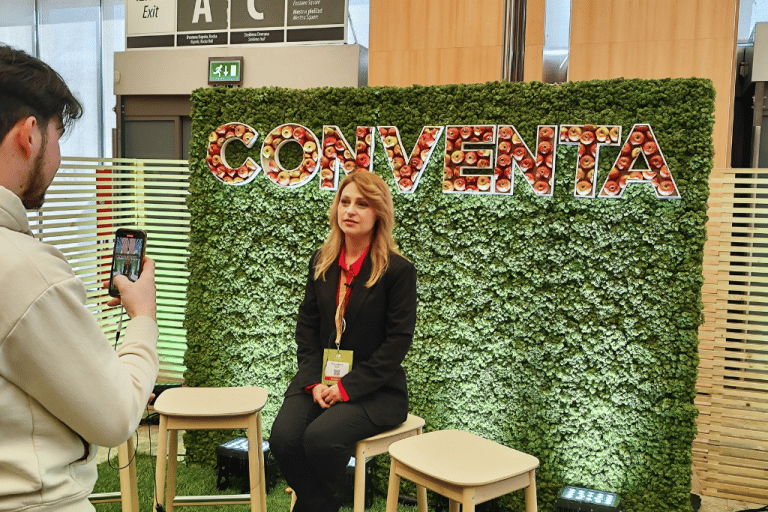 TouchMenu presented one of its latest modules, aiming to optimise the work of event organisers. MICE sales managers now have the opportunity to send a complete offer, including the full set of the banqueting kit via a QR code or a link. The clients can assemble coffee breaks, specify the number of participants, choose food and beverages for lunch and dinner and, of course, make changes until a deal is finalized. At any moment during that process, the built-in budget event calculator visualises event details and the final price.
In regard to pricing, the virtual concierge is not an expensive luxury. On the contrary, it is an affordable solution with a fixed monthly fee that averages one night's stay.
This article was originally published on Kongres Magazine on February 09, 2023