The Concept of the Virtual Concierge
A powerful suite interconnecting hotels & resorts with their on-site dining, meeting and entertainment facilities and delivering your property in the palm of your guests' hands.
Innovation | Experience | Performance
Customizable by design and with user-friendly interface intelligent platform, attracting hotel guests with a full set of services, accessible from any mobile or tablet through a single QR code scan, as well supporting the management to reduce operational costs and to optimize work processes.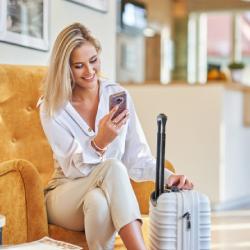 KEY BENEFITS
Guest Experience Solutions
User-friendly Interface
Easy access to digital information and additional services in up to 36 languages by scanning a single QR code, without any app downloads or registrations.
Transparency
All needed information, schedules of on-site dining and entertainment venues in one digital ecosystem just a few taps from any guest smartphone or tablet.
Dining Menus powered by Artificial Intelligence
Incorporating AI to analyze user behavior in direct ordering features helps to provide a unique and customized experience and further assists users in selecting food and beverages.
24/7 Instant Bookings
Guests are empowered to check availability and make pre-& in-stay instant bookings for spa procedures, events, trips, dining venues and additional services.
Communications
Real-time messages, requests and feedback delivered to front office, housekeeping and maintenance teams.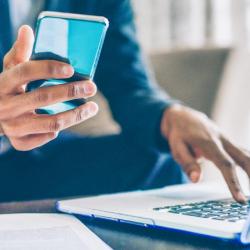 KEY BENEFITS
Property Management Solutions
Content Management
Branded and easy-to-use interface allows intuitive menu creating, real-time updates and multilingual translations.
Direct Ordering and Booking
Dining Menus powered by AI analyze customer preferences to boost revenue. Intelligent features enable reservations and bookings of additional services – 24/7.
On-site Management
SPA & Wellness and Event management features optimize workforce and operations and in the same time lead to increased sales.
Performance Marketing
Enable hospitality professionals to manage promotional offers, cross-selling activities, loyalty programs contributed directly or from any other third-parties provider to foster sales.
Stats & Reports
Tracking of key performance indicators helps for identifying trends, making informed decisions and optimizing business strategies.
Trust is built with consistency
TRUSTED BY FORWARD-THINKING HOSPITALITY PROFESSIONALS AROUND THE WORLD
Get TouchMenu customized for your property
EXCEPTIONAL INNOVATION MEETS PERSONALIZED SERVICE