Get ready to explore innovative solutions in digitalization with a focus on revenue and sustainability
October promises to be an exhilarating and eventful month for TouchMenu and we are thrilled to announce our participation in four of the hottest events within the hospitality industry in the Balkans.
📍 Save the Dates
Hotel Forum, Bucharest, Romania | October 4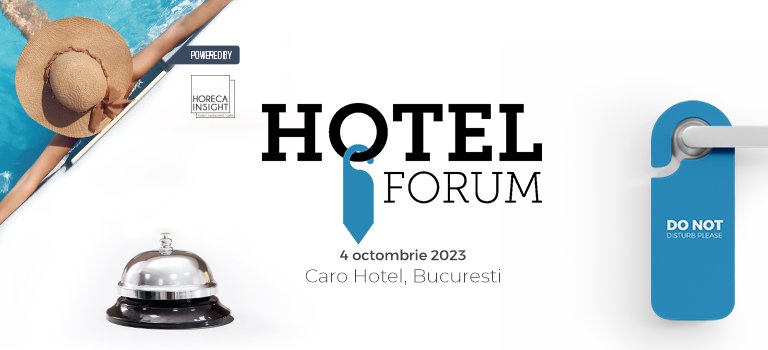 Kicking off the month, we'll be at the Hotel Forum in Bucharest, Romania, on October 4. This event, hosted at Hotel Caro Bucharest, marks the return of Hotel Forum, organized by Horeca Insight. It promises to provide valuable insights into the summer season of 2023 from the perspective of hoteliers. The conference will bring together representatives from large hotel chains, independent hotels, and operators related to the HORECA segment. Together, we'll discuss the development of the hotel market and the changes shaping the future of hospitality.
TU | Ski & SPA Workshop, Belgrade, Serbia | October 5
On October 5, we'll be in Belgrade, Serbia, for the TU | Ski & SPA Workshop, event designed to connect service providers and buyers in the regional tourism industry. Visitors can look forward to face-to-face interactions with key industry players, gain valuable industry insights, and engage in unparalleled networking opportunities.
Due to the increasing interest and expectations for over 1000 direct meetings during the one-day event, the organizers of TU | Ski & SPA Workshop chose to rely on TouchMenu's innovative solutions to digitize certain processes, aiming to achieve better information and process management efficiency.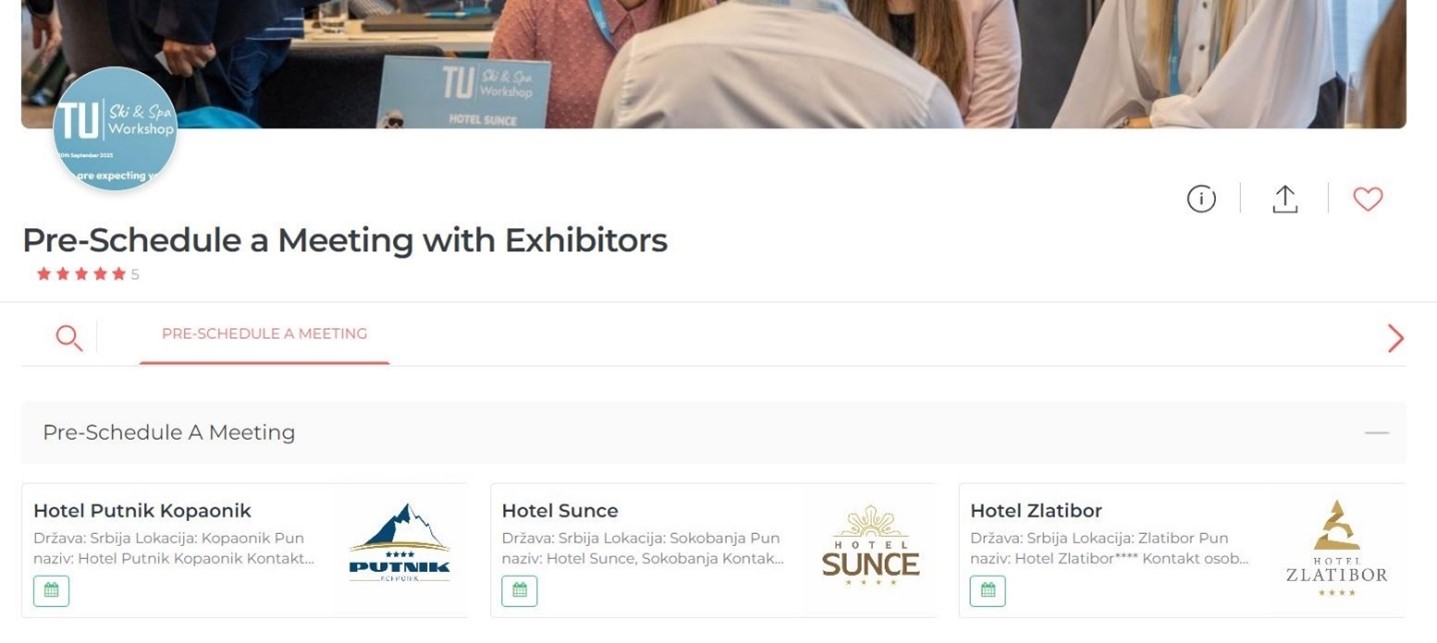 TouchMenu provides an Event Management module tailored to the organizers' needs. Participants will have access to real-time event information, hotel and partner details, and the opportunity to check available meeting slots and plan them quickly and easily even before the event, all with just a few clicks.
Hotel & Tourism Investment Forum, Sofia, Bulgaria | October 17
The eighth edition of the Hotel & Tourism Investment Forum, the most authoritative business event in the Bulgarian tourism industry, will take place on October 17 at the Grand Hotel Millennium Sofia. The Hotel & Tourism Investment Forum will feature discussions on international trends, insights from investors and hotel managers regarding the business climate in 2023, and cutting-edge topics such as artificial intelligence, robotics, Big Data, IoT, blockchain, and innovations in revenue management.
Health and Wellness Tourism Congress, Băile Tuşnad, Romania | October 18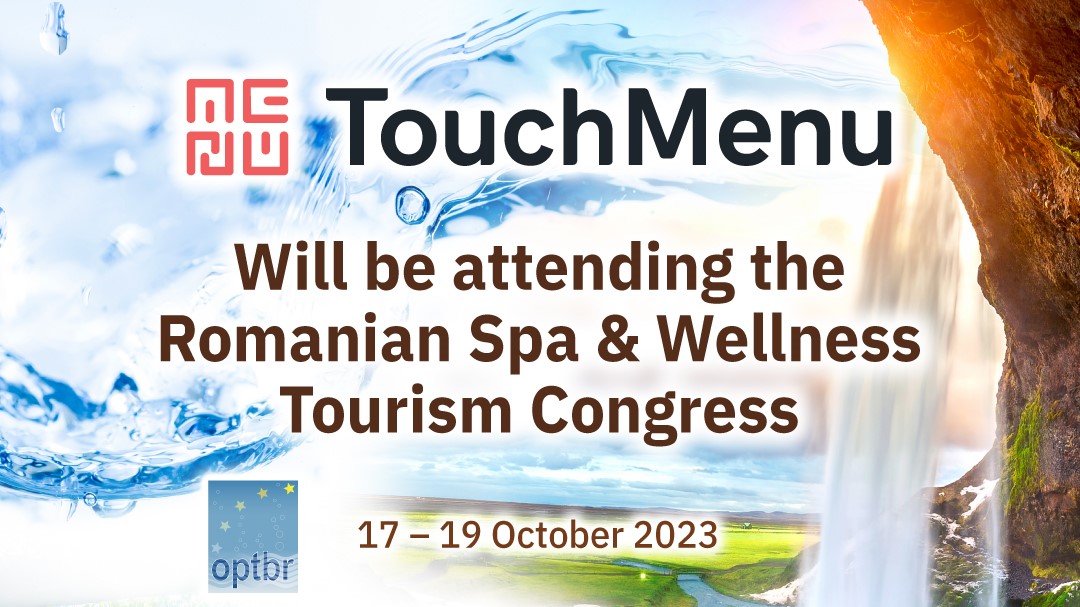 From October 17-19, we'll be at the Romanian Spa and Wellness Tourism Congress in Băile Tuşnad. This event provides a unique opportunity for wellness and SPA service providers to connect and exchange ideas with representatives from hotels, travel agencies and other entities in the spa industry.
Mark the dates on your calendar, because we look forward to seeing you there!