How does TouchMenu work for your clients?
Scan
with your smartphone camera

Browse
through the digital menu

Order
anytime, anywhere
See how it works for yourself
Scan
the code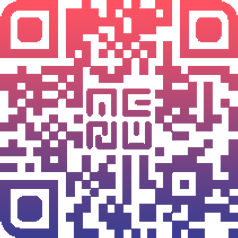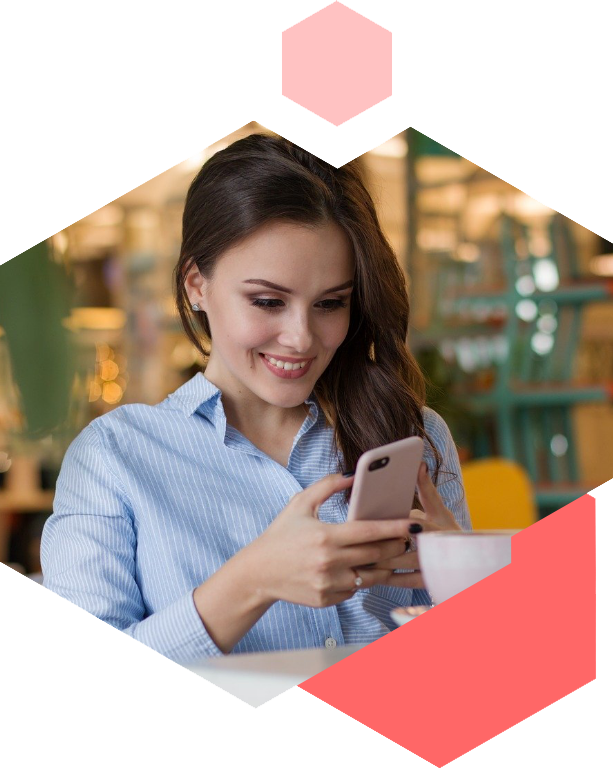 Grow your business with hands-on digital solutions
TouchMenu is your number one engagement tool which gives your clients instant access to products and services across all mobile devices. Enhance their customer experience while focusing on smart resources optimization and boosting revenues for your business.
Higher customer engagement
Substantial cost reduction
Error-free communication
Improved serving efficiency
Timely counteraction in crucial moments
Use your clients' tech to your advantage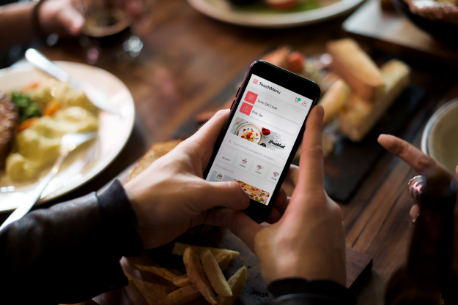 More than 50% of users today choose online ordering over any other method of interaction with their favourite brands. TouchMenu offers you the right tools and lets you tap into a world of hassle-free purchasing anytime, anywhere. The mobile app caters to the needs of various types of businesses, ensuring the safety of your personnel and clients.
Fully customizable in-app experience
Option for self-service and increased throughput
"Open a tap, pay later" feature
Effortless on-sight communication with personnel
Instant online transactions and no waiting lines
GET STARTED
The benefits with TouchMenu
Boosting your business
Management center
Control and navigate all your locations at once, update menus and compare operational efficiency throughout your businesses.
Statistics and analysis
Keep track of all in-app orders, compare your locations' productivity and analyse your customers' behaviour based on in-app interactions.
Full integration
Connect and synchronize all your existing POS systems and active social media channels with TouchMenu.
Resources optimization
Eliminate additional expenses for print materials and relocate your budget to best fit the needs of your business.
Staying ahead of the game
New customers
Target potential customers through our geolocation feature and offer them additional products and services upon finishing an order.
Higher customer engagement
Attract your customers' attention with timely promotional messages, personalized ads, discounts and important announcements.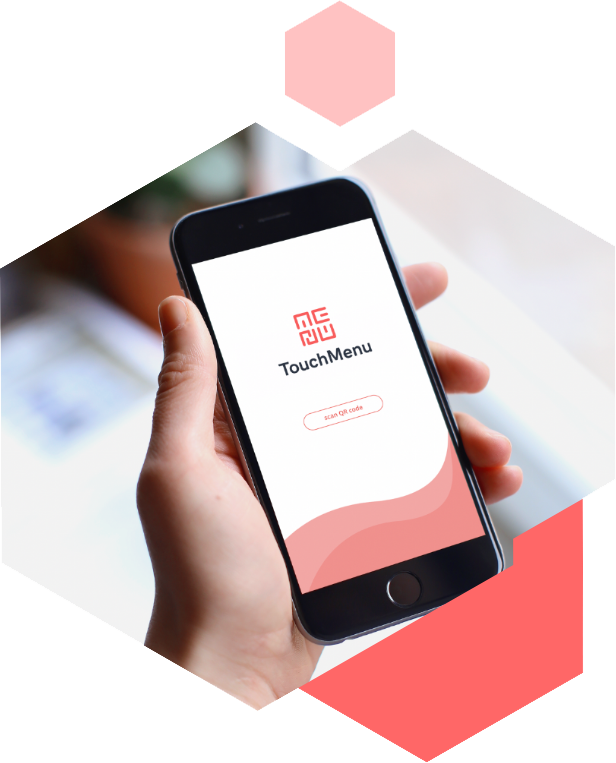 Connect and retain
Motivate and reward your most devoted customers by offering them additional solutions, bonus points, vouchers, loyalty programs and more.
Communication without boundaries
Take advantage of TouchMenu in an unlimited number of languages and don't miss out on the opportunity to be on the potential foreign customers' radar.
No quotes here. Only real-life experiences.
For us, TouchMenu has greatly improved the communication with customers, making our service much faster and efficient. Our guests appreciated the convenience of the digital menu, as an innovative and very... read more
TouchMenu has helped us activate our own, customized digital menu in less than 24 hour, with remote orders and delivery and pickup service. The platform offers not only standard menu solutions but also various customizations according to our specific needs.
TouchMenu allowed us to get rid of the paper menus, at least partially. It helped waiters to provide better and quicker service to customers that used the digital menu. Customers also found it an interactive and a fun way to order.
You don't have to imagine your logo here. Let's make it happen.
Become part of TouchMenu
Drop us a line
Your request has been sent successfully. We will contact you as soon as possible via the specified email or phone number.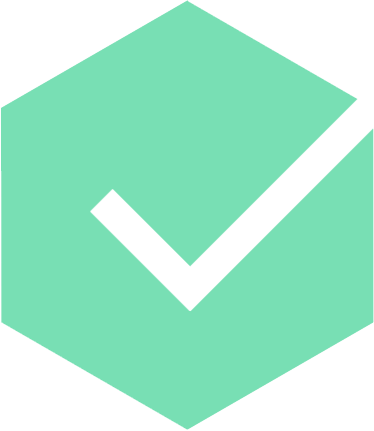 Frequently asked questions
What is TouchMenu?
A digital platform that allows any type of business to use an electronic version of its menu, products and services and make it available to their end customers to view, order and pay.
How does TouchMenu work?
The business chooses a plan with features that it wants to be available to its customers through TouchMenu. Through an administrative panel it manages its store and can create and manage its own menu, upload photos, create promotions, receive orders and payments, analyze statistics from the consumption of its customers.
Business customers access the menu via a QR code that the business itself generates through the platform and can place in visible places in its store. Users scan the code using the camera on their mobile device and are taken directly to the menu. In addition, TouchMenu will include your business in its online platform, which can be accessed through web or through the TouchMenu application, where users can search for businesses, products and services by interests.
I'm not a restaurant, can I still use TouchMenu in my business?
TouchMenu is suitable for any type of business that wants to have the opportunity for customers to receive information about the products and services you offer. If desired, you can activate functionalities to receive orders, make deliveries or take reservations. The service is suitable for restaurants, bars, cafes, hotels, spa services and any other type of business offering many products and services.
Can I accept payments via TouchMenu?
TouchMenu allows your business to be integrated with a payment system of your choice to receive payments directly from your customers. For example - virtual POS terminal, ePay, PayPal, etc.
Does it matter which country I am in?
The platform allows us to publish your menu in languages ​​of your choice, allowing you to offer several languages ​​to your customers.
My business is very specific and I don't know if TouchMenu is for me.
We offer a high level of customization of the service we offer. If you think that our regular services do not fully meet your requirements, please get in touch for a custom offer.
I have a specific question to which I do not find an answer.
Contact us for any questions and one of our representatives will contact you.